Welcome to my image album of Moroccan meteorites from the Sahara Sands collection. Images taken in the room which is shared with Hans Koser (HK International) at the Inn Suites during the 2009 Tucson Gem & Mineral Show.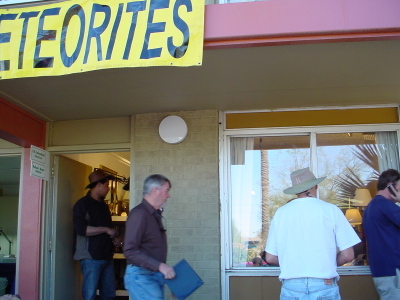 Sahara Sand - Moroccan dealer
Moroccan meteorites at Hans Koser's room at the Inn Suites.